David Colson and Lori Sims
In January 2019, Clocks in Motion will team up with concert pianist Lori Sims to perform a new micro-concerto composed by David Colson. Both Colson and Sims are on faculty at Western Michigan University where Clocks in Motion will be in residency to rehearse, perform, and record this new composition.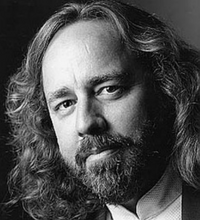 David J. Colson is professor of theory and composition at Western Michigan University.  He served as director of the School of Music from 2007 – 2014. He came to WMU from California State University–Chico, where he taught music theory and composition, chaired the Department of Music and was the David W. and Helen E.F. Lantis University Professor, the university's first endowed professorship. Colson received a Bachelor of Music degree from the University of Michigan, where he studied percussion with Charles Owen and composition with Curtis Curtis-Smith, George Balch Wilson, William Bolcom and William Albright; a Master of Arts degree from the University of Iowa, where he studied composition with William Hibbard and received the University's Philip Greely Clapp Composition Award; and a Doctor of Musical Arts degree in composition from Rice University, where he was awarded the Sallie Shepard Perkins Prize for "highest achievement in music."
Colson's compositions have been performed and recorded in Europe and the United States. His works are released on MMC Recordings Ltd. and Red Mark, and are published by Avera Music Press. Colson is a fellow of the MacDowell Colony and is invited each summer as a composer to The Colorado College New Music Symposium. Recent performances of Colson's compositions include The Conjunction of Uncertain Conditions commissioned by Ensemble Chiaroscuro; Zazen composed for the Concordia String Trio; Medusa's Eye for guitarist David Starobin; Mandala for the Dorian Wind Quintet's west coast tour; Lasciatemi morire for the CSU, Chico A Cappella Choir; Monologues for flute and vibraphone performed at the Colorado College New Music Symposium; Percussion Piece No. 5 for the Colorado Symphony Orchestra's "Drums of the World" concert; and Imago for the North State Symphony Orchestra's subscription series.
Colson has performed extensively as both a conductor and percussionist. From 1994 to 2000 he was music director and conductor of the Chico Symphony Orchestra. He was resident conductor for university orchestras at Rice University and also for The Colorado College Summer Music Festival. As a percussionist, Colson was a member of the Toledo Symphony Orchestra and the Northwood Orchestra, and has performed with many other professional orchestras including the Houston Symphony, the Houston Ballet, the American Ballet Theatre, and the Sacramento Symphony orchestras. Along with the piano duo "Quattro Mani" he recorded George Crumb's Makrokosmos III: Music for a Summer Evening and Poul Ruder's De Profundis for Bridge Records. Colson also recorded Crumb's complete song cycle Madrigals (Books I–IV) with soprano Tony Arnold and Idyll for the Misbegotten with flutist Rachel Rudich, both for Bridge Records. He recently conducted a recording of Crumb's Ancient Voices of Children, which was nominated for a 2006 Grammy® Award. In May 2007, Bridge Records released a new CD including Bartók's Concerto for Two Pianos, Percussion and Orchestra, and Milhaud's Second Concerto for Two Pianos and Percussion with Colson as a featured percussionist. Colson's performances have also been recorded on New World Records, MMC Recordings Ltd., Red Mark, and Innova.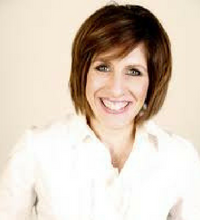 Pianist Lori Sims received the Gold Medal at the 1998 Gina Bachauer International Piano Competition, where she also won the prize for the best performance of a work by Brahms.  Ms. Sims's other awards include first prize co-winner of the 1994 Felix Bartholdy-Mendelssohn Competition in Berlin, Germany, winner of the 1993 American Pianists' Association Competition with outstanding distinction from the jury, and the silver medal winner in the 1987 Kosciuszcko Foundation Chopin Competition.  
She has performed throughout North America, Europe, China and South Africa including engagements with the NordDeutscheRadio Orchester in Hannover, the Israel Philharmonic, the Indianapolis Symphony, the Utah Symphony, the Spokane Chamber Orchestra, the Denver Chamber Orchestra, and the Memphis Symphony Chamber Orchestra.  Her 2000 Alice Tully Hall recital debut in New York received critical acclaim from Bernard Holland in the New York Times, a concert in which she debuted the award winning Etudes of composer Curtis Curtis-Smith. Her 2005 Weill Hall Recital and 2011 Zankel Hall Recital also received considerable critical acclaim. In 2012, she will make her seventh appearance at the prestigious Gilmore International Keyboard Festival, where she has been featured as soloist with the Gilmore Orchestra, a solo-recitalist, masterclass artist, and chamber musician.
As a chamber musician, Ms. Sims has been featured at the El Paso Chamber Music Festival, with the Fontana Chamber Players in Kalamazoo, and with Opus 21, a chamber ensemble dedicated to the performance of 20th and 21st Century compositions. Her recording with violinist Renata Artman Knific of Sonatas of American composer, William Bolcom received 5 stars and high praise from the BBC Music Magazine.
Ms. Sims has been at Western Michigan University since 1997. In 2003, she was named the John T. Bernhard Professor of Music at Western Michigan University, one of thirteen named chairs at the University. As an artist-teacher, she has appeared two summers at the Eastern Music Festival in North Carolina, and for seven summer sessions at the Internationale Konzertarbeitswochen in Goslar, Germany.
Lori Sims began her studies with her parents, and as a teen studied with Larry Graham at the University of Colorado.  She received her Bachelor's Degree from the Peabody Conservatory as a student of Leon Fleisher, her Master's Degree from the Yale School of Music as a student of Daniel Pollack and Claude Frank where she received the Dean's Prize upon graduation, and via a two-year Deutsche Akademische AustauschDienst stipendium, she received a "Solistendiplom," or artist diploma, from the Hochschule für Musik und Theater in Hannover, Germany, as a student of Arie Vardi.