Clock Shop
Oneira, our new album of percussion music by composer, Jennifer Bellor. 
Clock Shop – is a collaborative relationship with a single composer over a four year period. Creating, workshopping, and developing multiple works for percussion, to perform and record. The inaugural composer for Clock Shop is Jennifer Bellor, who composed these quartets for this album between 2018 and 2021.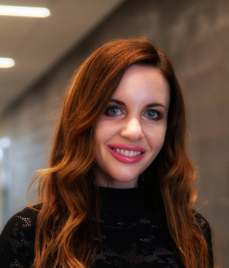 "she's also that rare composer whose music manages to be instantly listenable and emotionally resonant without any compromise to its sophistication." – textura
Described as "evocative" (Jazz Weekly), "lyrical," and "mesmerizing" (textura), the music of Las Vegas-based composer Jennifer Bellor has been presented by Washington National Opera at the Kennedy Center, American Composers Orchestra, Seattle Women's Jazz Orchestra, Wuhan Philharmonic Chamber Series, Las Vegas Philharmonic, Lviv Philharmonic, Transient Canvas, UNLV Wind Orchestra, DCINY Series at Carnegie Hall, Clocks in Motion, ShoutHouse, Florida State University Festival of New Music, Hildegard Festival, Aspen Festival, June in Buffalo, Missouri State University Composition Festival, Missouri State University Composition Festival, Indiana State University Contemporary Music Festival, Eastman New Jazz Ensemble, Eastman Saxophone Project, Royal Birmingham Conservatoire Saxophone Ensemble, A/Tonal, Ritsos Project, Sonic Cluster Duo, Elevate Ensemble, and many others in the US and abroad.
Bellor's recent album "Reflections at Dusk" was released by Innova Recordings November 2019, and showcases instrumental music inspired by the Nevada sunsets. The album has been described as "crepuscular," "mystical," and "magical."
Textura stated, "She's also that rare composer whose music manages to be instantly listenable and emotionally resonant without any compromise to its sophistication." "Reflections at Dusk" nabbed the #20 spot in the classical/opera category in textura's 2020 year-end roundup. Her next album will feature all percussion quartet compositions that she wrote for Clocks in Motion as their resident "Clock Shop" composer, and it will be recorded and released in 2021.
Her music draws on a variety of influences, evidenced in her debut album Stay (2016), which is a melting pot of different music styles largely based on poetry. Stay was featured on NewMusicBox's 2016 Staff picks, and was praised as having the ability to "maintain a highly individual identity without needing to take refuge in pre-post-genre musical silos." Chase the Stars for soprano, rapper, and mixed ensemble was featured on the album and awarded the 2016 American Prize in the orchestral category.
Current Spring/Summer projects include: an upcoming recording project with Clocks in Motion, premiere of her new orchestra piece Sky Bells by the Henderson Symphony Orchestra, new work for violoncello piccolo and fortepiano for Ka-Wai Yu, two vibraphone solos for performers Brad Meyers and Niko Ronimus, an electric vibraphone work for Merrick Haji-Sheikh, and a new opera.
Born and raised in Northern NY, Bellor earned a PhD in music composition at Eastman School of Music, a Master of Music degree in composition at Syracuse University, and a Bachelor of Arts degree in music at Cornell University. Her primary composition teachers included David Liptak, Bob Morris, Andrew Waggoner, Sally Lamb-McCune, and Steven Stucky. She is on the music composition faculty at the University of Nevada, Las Vegas, and artistic director of the new music series Nextet. For more information, please visit www.jenniferbellor.com.